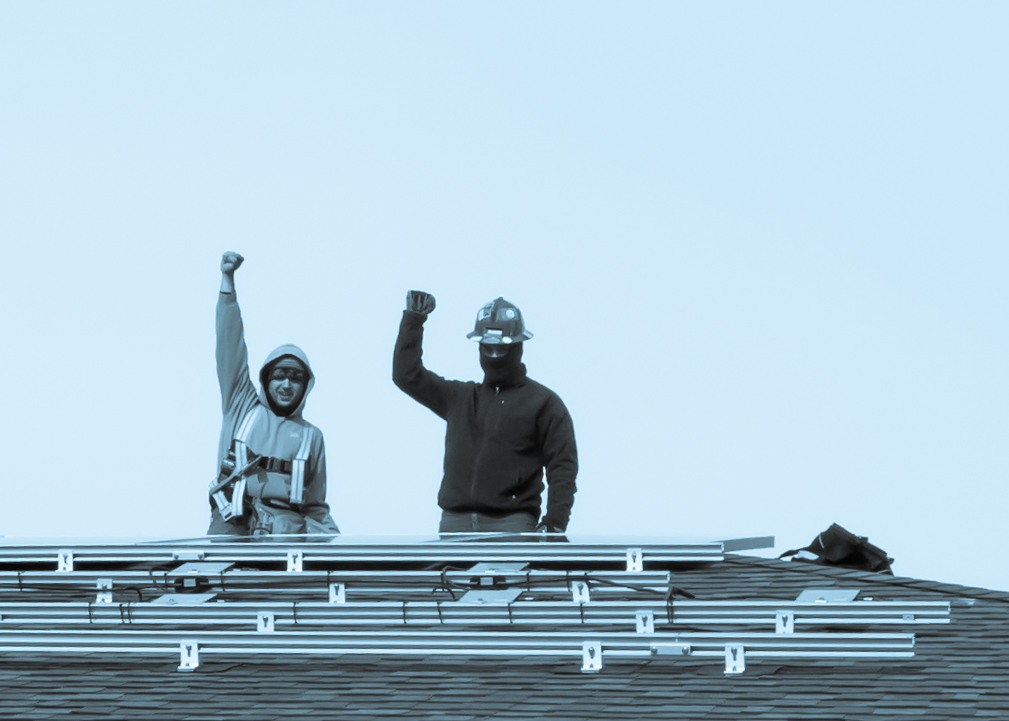 Please visit this page to learn about our job opportunities in the future. Due to the high volume of received applications we will only respond to those who will be further considered. Thanks for considering working with Neighbour Power.
Construction Electrician, Saskatchewan
Neighbour Power is looking for a well-rounded individual to become part of our team in Saskatchewan. This individual will be self-motivated, energetic, personable, and excited to work as part of a fast growing company in the solar industry. This will be a contractual position to begin with. The successful applicant must have a valid driver's license, a means of transportation, and the capability of working on roofs.
Primary duties include:

Conduct site assessments including roof surveys
Lead quality installations based on system design and specifications
Installation of solar electric systems for residential and commercial buildings and ground mounts

 Requirements

Certified Construction Electrician
Must be able to lift solar modules, batteries or other heavy items
Comfortably able to lift 60lbs, climb ladders and work on roof tops in varying conditions
Must be willing to work out of town on some projects for durations of 2 days to 2+ weeks

 Assets (but not required):

 Solar training and/or solar installation certification (SAIT, NAIT, CanSIA, NABCEP, SEI, etc)
 Solar installation experience
Fall protection training/certification
Interested applications are asked to send their resumes and cover letters to info@neighbourpower.com