This two kilowatt grid-tied system in Calgary offsets more than one third of the annual electrical energy consumption of its home.
A unique financing program
Bassem wanted to make the switch to solar for a long time but wasn't impressed by the leasing programs offered by his retailer. He wasn't keen on making a hefty downpayment and preferred to finance his solar power system but without paying a lot towards interest. We provided him with a unique financing program that required him to pay a rate of the amount of  energy his system produces. Compared to other leasing programs that expect fixed payments on principal regardless of whether or not the system was working, Bassem has the peace of mind of not worrying about maintaining his solar power system and only makes payments that are proportional to the amount of energy his system delivers. That way the onus is on Neighbour Power to ensure the system is performing properly. This grid-tied system in Calgary is was one of the Neighbour's first financed installs.
We were thinking about going solar for a long time and Solar Hero's leasing program made it very easy for us to switch. Moustafa designed a system that has reduced our consumption from the grid by more than 25%.Bassem Zaki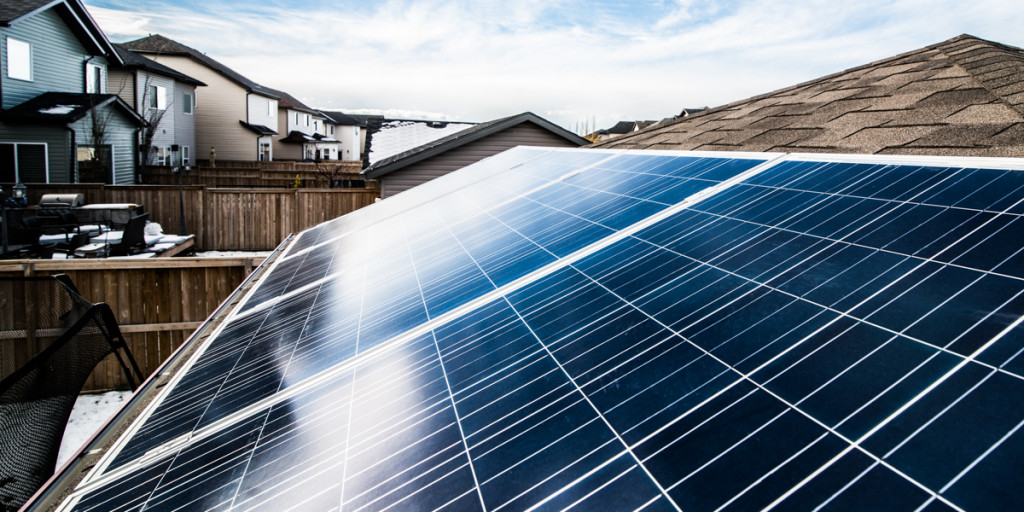 Click here to view the system's historical and real-time performance
---